All,
History repeats itself.
1966, 1995, 2008 and today, April 1, 2016.
It is not April's Fools Joke. It is real.
It all started on March 28, 2016 when Washington Post published an article about Nyle DiMarco. As you may already know that Nyle DiMarco is THE big thing right now. The Deaf Community are so THRILLED about him!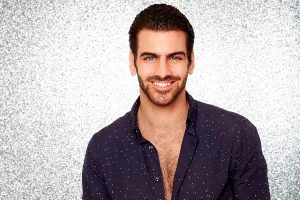 https://www.washingtonpost.com/news/reliable-source/wp/2016/03/28/a-dancing-with-the-stars-contestant-is-vying-for-a-white-house-correspondents-dinner-invite/

This article explains about Nyle DiMarco's role with the LEAD-K as their spokesperson, and his establishment of the Nyle DiMarco Foundation, the main goal of which is to improve Deaf infants' access to sign language education.
Few days later, on April 1, 2016 at 10:21 am, AG Bell posted their open letter.

http://www.agbell.org/in-the-news/response-nyle-dimarco/
Here is the screen capture of the website:
AG Bell belittles Nyle DiMarco and the Deaf Community.
That was not the first time. It was done so many times. It happened in 1966.
Again in 1995,
and 2008.
In 1966, AG Bell's Executive Director, George Fellendorf sent a telegram to NBC preventing "NBC Experiment in Television" to showcase National Theater of the Deaf for the first time on prime time!
Please visit the link I wrote on March 3, 2008.
In 1995, a "group" started a letter campaign against The Smithsonian Institution to have an exhibition about Deaf people and Deaf community. Jean Linquist Bergey wrote an article, "Life and Deaf" : Language and the Myth of "Balance" in Public History in a journal, Sign Language Studies, v8 n4 p330-347 Summer 2008.
An exhibition about Deaf life began its national tour, but not before finding itself in the eye of cultural storm on what it means to be deaf. This article by Jean Lindquist Bergey chronicles that storm, detailing an organized campaign to refocus the exhibition's concept from community and toward something entirely different, a focus on pathology and remediation.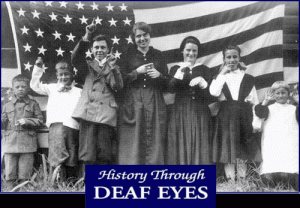 Bergey and Jack Gannon presented the intent of the project that focuses to be visual, not auditory; presented from a Deaf perspective; accessible for all people; representative of Deaf lives from all over the United States; and as much as possible, present the history of Deaf community.
One reviewer, who read this draft of the intent, strongly objected to a cultural-linguistic focus and insisted that equal time and space should be given to oral deaf people.
In October 1995, a campaign was initiated to persuade the Smithsonian to change the scope of the exhibition, and a specific member send a letter to organizations and oral schools warning about the direction the project was taking and encouraging a letter-writing campaign.
Over 270 letters of concern were sent, most to the Smithsonian and these letters offers a glimpse into the thinking of those who see American Sign Language as a threat to normalcy.
Examples of letters that was sent to Smithsonian include images of children with phrases such as:
"YOUR PROPOSED EXHIBIT OF DEAF AMERICANS EXCLUDES ME!!"
"I am deaf – but I listen and speak. I don't use sign. Change your exhibit to include me."
"Please remember those of us who have chosen to be aural and oral – we are part of the history and the future"
"Please stop the myth that the deaf are mute and dependent on deaf culture to thrive."
There are some letters that comes with threats to remove financial support, and some were sent to members of Congress and to the Secretary of the Smithsonian, requesting their intervention.
Former Executive Director of National Association of the Deaf, Nancy Bloch sent a letter to the Smithsonian Institution stating,
"I ask you not allow those who have traditionally tried to oppress our cultural community to dictate the nature and content of the exhibition story. I doubt that the National Museum of American History would allow any cultural community to be defined by its oppressors rather than the community members. I ask that the deaf cultural community be given the same consideration and respect."

The campaign against the exhibit had an important immediate negative financial effect. Smithsonian colleagues explained that now Gallaudet would have to raise the balance of money for the exhibition's expenses without assistance from the Smithsonian or a commitment to host the exhibition. There were some changes of the intent, with an emphasis of "experiences of the community", and thus the title of the exhibition became "History through DEAF EYES".
This exhibition was on display at Smithsonian Institution from May through September 2002, and traveled 12 cities. 415,000 people visited the exhibition.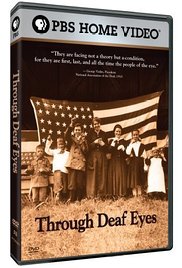 This exhibition inspired a documentary film, Through Deaf Eyes, produced by WETA Television and it was broadcasted nationally in March 2007.
Bergey summarizes that this episode in history shows us how values are slow to change and how rhetoric is still used to suppress the Deaf cultural linguistic community and deny the wisdom of Deaf leadership.
That journal was published in summer 2008 that was after what AG Bell did earlier in that year.
In January 2008, the infamous Pepsi Letter from Karen Youdelman, President of AG Bell writes on the website after the commercial, "The Bob's House" produced by Pepsi Co and EnAble for Super Bowl!
January 31, 2008
Ms. Julie Hamp Senior Vice President
PepsiCo Communications
700 Anderson Hill Road Purchase, NY 10577
Dear. Ms. Hamp,
On behalf of the Alexander Graham Bell Association for the Deaf and Hard of Hearing (AG Bell), we are writing in regards to the airing of your upcoming Super Bowl commercial highlighting deaf characters. Established in 1890, AG Bell is the only national organization dedicated to supporting children and adults who are deaf or hard of hearing who use spoken language and hearing technology to communicate in mainstream society.
Although we appreciate Pepsi's efforts to encourage new promotional ideas from your rank-and-file employees and your willingness to celebrate diversity, we would be remiss if we did not call your attention to the fact that your advertisement offers a limited view of the deaf community. Since you have chosen the Super Bowl as the forum to launch this campaign, and because of Pepsi's size and stature, we feel a responsibility to offer our perspective on this somewhat misleading stereotype presented in your advertisement.
We trust you understand that deaf and hard of hearing individuals are a diverse group and therefore do not fit into a single, distinct culture. Your advertisement perpetuates a common myth that all people who are deaf can only communicate using sign language and are, therefore, isolated from the rest of society. In fact, today's hearing technology, coupled with early screening identification and intervention, has led to incredible advances in listening and spoken language skill development. Of the more than 30 million Americans who live with hearing loss, the majority use spoken language as their primary mode of communication.
We would also like to remind you that with the amount of money Pepsi will spend on just one 60 second spot to air during the Super Bowl, you could help an untold number of families obtain hearing aids and other professional services that are costly and in many cases not covered by medical insurance. We would be very willing to work with Pepsi to develop some creative ideas to promote other facets of the deaf community and to highlight positive role models who have met the challenges of this condition and thrived using spoken language. In addition, we invite and encourage your participation at our 2008 convention to be held in Milwaukee, Wisconsin, June 27-30; the largest gathering of families with deaf and hard of hearing children in the world.
Your continued involvement in this issue would go a long way to educate the public about this oftentimes invisible condition and promote appreciation for those individuals that go above and beyond to overcome the absence of something many of us take for granted – the miracle of sound.
Sincerely,
Karen Youdelman, Ed.D.
As you can see how AG Bell continues to belittle our efforts to display American Sign Language to the public through media.
History repeats itself.
AG Bell – F**K OFF.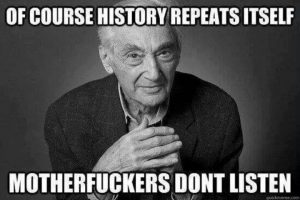 Best,
Amy Cohen Efron
UPDATE as of 7:06 PM We the Deaf People (WTDP) organization wrote a public statement about this issue.