Dear Family and Relatives,
I read someone's status on Facebook that was circulating around. It asks me to cut and paste to pass this message.
I did.
Being left out of a hearing family/friend's conversations just because I'm the only deaf person in the family or circle of friends. Whoever is hearing needs to realize it is so hurtful for your deaf relative to feel left out. If you have a deaf relative, please always include them in your chats- the deaf member wants to be part of your family or circle of friends. Please copy & paste. Hopefully we can educate others.
This brings back some bad memories while growing up as the only deaf person in the family.
Patience is the skill I have learned when I was so young. I was been told, "Amy, I will tell you later" so many times that I had to be patient until someone takes time to sit down and explain what was happening.
"Tell you later…"
"Not important…"
"Please be patient…"
"Hold on, phone's ringing…"
"It is hard to explain because you may not understand…"
"It was a joke, and it was not funny anymore…"
"I am sorry, I don't know sign language…"
"I don't know how to call these phone thingy…"
"I am too busy and I don't have time for you…"
I was patient. I waited and waited. 45 years later, I valued myself as very patient person. This skill is very useful for many things.
If I ever hear these statements once again in any family gatherings today.
You will hear me saying,
"LATER!"
Then, you will not see me again in any future family gathering ever again.
It is been 45 years and you still haven't made an effort to learn sign language or even made a simple videophone call with video relay service. Even though, you didn't even bother to send me an email or text message.
What does that tell you, YOU, as one of my blood relatives who reads my Facebook statuses, and not even bother to click, "Like" or even made a comment?
Do you see me as a family member? I AM your relative, and I am related to YOU! I guess, family is a relative word.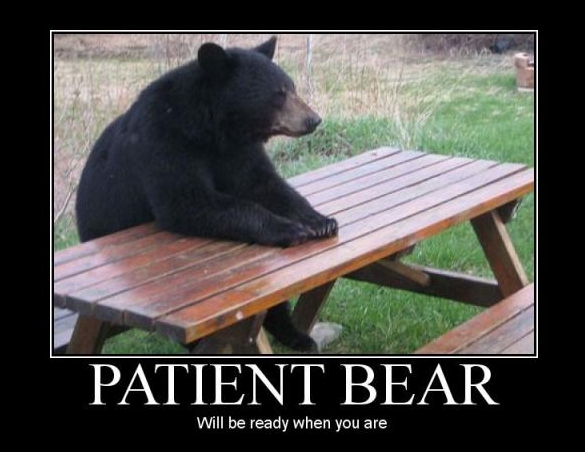 LATER!
Amy Cohen Efron