All,
It is my responsibility as a Deaf American Citizen to share this information based on facts, reliable sources and supporting evidence to you. Then you can get involved to make things right with FCC and our Deaf Canadian citizens.

It is time to act.
This is the first of five blog posts. The first one will give you a sense of what was happening at Canada right now. Many Deaf Canadians living in British Columbia and Alberta Providences are very upset. They learn that their Video Relay Services will be terminated tomorrow, Sunday, January 15, 2012.
Yesterday, I was on Facebook. I read a post that was shared by a Deaf Canadian, Norma-Jean Taylor, and she wrote: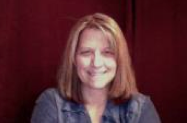 Hey Deaf American friends,
Did you know that there are VRS call centres in Canada being running by Sorenson? These centres are for Americans to use, yes borderlessly, and these interpreters who are being employed by Sorenson are CANADIANS. We, the Deaf Canadians need your HELP!!! If you are a Sorenson user making a VRS call, ask your interpreter if she/he is a Canadian, please hang up to show your SUPPORT us, the Deaf Canadians in our cause with the CRTC through our rallies nationally. We are pushing CRTC to have our VRS a permanent instalment right here in Canada.
Thank you from the bottom of our hearts,

Your neighbour,
NJ Taylor

p.s. please share this link to EVERYONE on your friends list!
Few minutes later, another post came up on my Facebook. It is a video done by Vincent Chauvet, a Deaf Canadian, and he is the President of Canadian Cultural Society of the Deaf (CCSD) from Toronto, Ontario, Canada.
My eyes widened and naturally, I got really curious. I did some digging. I found so many things that shocked me.
I was so mad. I feel disgusted being an American in a capitalist country which value business more than customers. I want to take an action.
My next post will offer background information and the history about Sorenson Communications' proliferating of VRS call centers all over United States, including Canada and Puerto Rico.