Mark the date…
July 19, 2010.
This is an important date for all of the time. The most significant milestone for Deaf History!
It will be known as

VANCOUVER CONGRESS OF 2010.
[kml_flashembed movie="http://www.youtube.com/v/6ew4cHj-Kws" width="425" height="350" wmode="transparent" /]
Vancouver Congress of 2010 is also known as the International Congress on the Education of the Deaf (ICED) has their the 21st conference in Vancouver, British Columbia, Canada during the week of July 18-22, 2010.
The International Congress on Education of the Deaf (ICED) was first held in Paris in 1878 to bring together educators to discuss key issues in Deaf Education. Over the years, ICED has continued to meet and draw together leading educators, professionals and researchers involved in educating deaf and hard of hearing students to present the latest advances, developments and achievements. In recent years, the Congress has met every 5 years.
In 1880, the 2nd International Congress met in Milan Italy, passed the resolutions banning signed languages. That was the beginning of the darkest period of Deaf History and Deaf Education.
Upon the closing of the meeting, the verdict was clear: the pure oral method was approved by a large margin. Giulio Tarra, as the president of the convention concluded, "Yesterday, we were shouting 'Long live Speech!' Now we will say, 'Long live Pure Speech!" or "Lunga vita alla parola!" in Italian.
AND…
130 years later, the 21st International Congress in Vancouver, BC
Canada formally apologized, and rejected Milan 1880
resolutions after 130 years of banning signed languages all over the
world!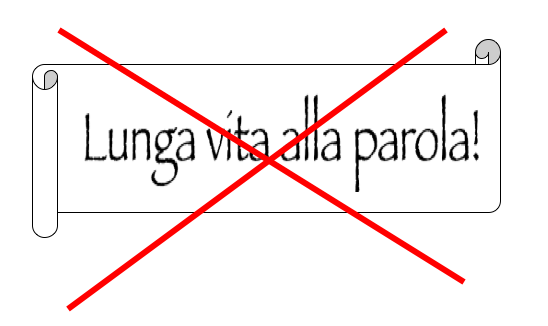 One conference participant Dr. Shilpa Hanumantha, (2nd year post-doctoral research fellow at Visual Language and Visual Learning -VL2 based at Gallaudet University) is in Vancouver as a platform presenter. She is presenting on the topic "Deaf-Friendly Science? Toward Ethical Practice in Research Involving Deaf Participants" along with a pre-doctoral student, Gabrielle Jones from the University of Illinois in Urbana-Champaign. Not present at ICED conference yet still remains as a leading researcher of this project is Dr. Jenny Singleton from University of Illinois.
Dr. Hanumantha also known as jasindia tweeted today,
@jasindia: i witnessed ICED stating a formal apology for the Milan 1880 conference which banned signed languages in deaf education all over the world!

@jasindia: the ban is now removed!!! the whole room roared like crazy… definitely a historical emo-emo moment for all. *big fat grins*

@jasindia: several are crying with joy that the ban is removed– hopefully, this means a better future in Deaf Ed for children all over the world! 😀
Now, we can say…
"Long Live Signed Language!"