This is an open letter to CNN.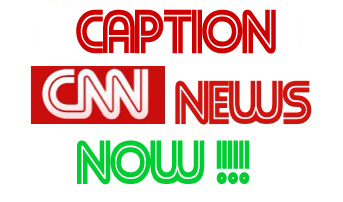 You start to caption your online news NOW!
No stalling.
No more excuses.
No more denying us access to your videos online.
Yesterday, The 21st Century Communications and Video Accessibility Act is now the law of the land. Signed by President Barack Obama on Friday, October 8, 2010.
Today is Saturday, October 9, 2010… I checked your website. Nothing is captioned.
CNN, Just do it! Do it now!
I wrote previous blog entries about CNN:
CNN: Captioned News Not published on February 9, 2010.
CNN in 1991, and Today… published on December 7, 2009.
First Captioned Online Advertisement on CNN.com published on December 7, 2009.
Amy Cohen Efron