All,
Yes, another Marlee Matlin post.
Since Marlee Matlin is becoming more visible in past two years, and currently, she is on the highest rating show, The Celebrity Apprentice. The controversy always follows Marlee. There is an heated debate of her choice of charity, the Starkey Hearing Foundation, as an organization who gives away free hearing aids to children and adults who needs them.
This foundation is a multi-million dollar business. Marlee is under the microscope by several people who has been dissecting her into mere pieces by questioning about her reasons to be a 'spokesperson' to this specific charity. That charity believes that they give the "gift of hearing" to people who cannot hear. That is against the cultural values in Deaf community who use American Sign Language.
Oh please. Many of ASL users do use hearing aids.
I want to say this… DON'T BITE THE HAND THAT FEEDS YOU!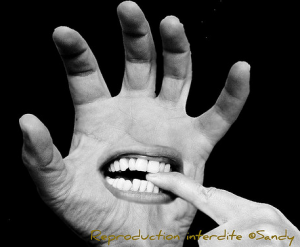 Marlee writes in her book, "I'll Scream Later" describing how she felt when she is against the odds with the Deaf Community throughout her career.
I went from being the most-well known Deaf person in the world to the most hated Deaf person in the world, in one night. Aparrently when it came to the Deaf community, I had no individual rights. And that I would not accept."
She tweeted today speaking up against few people who kept asking her about her choice of charity, and Marlee tweeted,
"@Starkeyhearing does not deny ASL or deaf culture; they provide hearing aids. BTW, lots of ASL users wear hearing aids."

"And just as an FYI @starkeyhearing tests hearing when parents can't afford tests for kids and gives out FREE hearing aids."

"I sign, I support deaf culture. And I support ALL CHOICES of communication, all kinds of people. If you don't like my choices, well…"
In two days on April 1, 2011, an incoming new CEO of National Association of the Deaf, Howard A. Rosenblum will start his first day on the job. Howard and Marlee were classmates when they were in elementary school at suburban Chicago.
For the first time, Marlee Matlin will appear at National Association of the Deaf's Spring Benefit Gala in May 14, 2011 at Berkeley, California and she will make a formal introduction of Howard Rosenblum before the audience of NAD supporters.
That means SOMETHING!
I am from southeast part of U.S.A., and I am going to fly over there to witness this important event. Marlee said that she is a proud member of NAD, and she acts as a celebrity spokesperson for NAD to speak a testimony before the FCC to help passing the recent law, the 21st Century Communications and Video Accessibility Act.
NAD is transforming right now, and we have MANY strong and most prominent supporters behind this organization. Marlee Matlin is one of many.
Marlee is not an engima, she is being savvy smart. Regardless how you may think of her and her choices she made. It is not my business to criticize her choices, and I am in a full support in what she is doing right now. She does not burn bridges, she EDUCATES many people more than you ever realize.
If you have a twitter account, go and check @MarleeMatlin, and she has 91,772 followers. She has a clout. People started taking ASL classes, parents decided to sign to their young Deaf children, and celebrities complimenting her.
For whom who dissects her into mere pieces, I respect your opinion but I don't like how you overstep her boundaries by criticizing her choices. I know that many of us do support her no matter what, and I am the one of these people.
Who is flying and attend the NAD's Spring Benefit Gala to give Marlee Matlin and Howard Rosenblum a warm welcome to our community? The more, the merrier!
See you there!
Best,
Amy Cohen Efron