All,
Mobile ASL? A new way of expressing ourselves?
We use American Sign Language. ASL allows us to use both of our hands, especially one hand is a dominant one with another hand as a 'support' one. For example, if you sign, "STOP", you use your dominant hand, with a B shape chopping on a supporting hand, a B shape flat, palm up.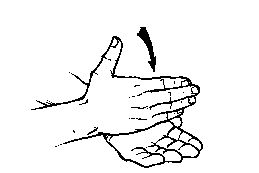 But, what happens if you are holding a mobile phone with one hand? How can you communicate through the VRS signing "STOP"? The supporting hand is missing.
I have noticed more and more VRS companies making videos of Deaf people using mobile phone to connect with VRS. They sign with one hand. Here is one example of many videos here…
So, should we call this phenomenon as the "Mobile ASL dialect" ? Will that dialect become a trend for all of us to sign with one hand to each other?
Gads, I hope not!
I tried holding my iPad2 while using VRS, but boy, it was awkward and uncomfortable! I decided to purchase a nifty stand which was perfect for my needs. It allows me to use both of my hands while using VRS.
Go and check out this item from Brookstone.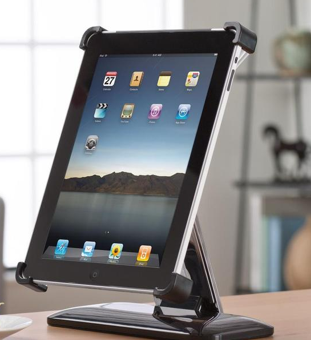 This is really a nifty tool! It rotates 360 degrees, and tilts more than 90 degree angle to frame yourself appropriately for VRS interpreter to see your signs. Easy to carry and I love it!
Let me know what do you think about this new phenomenon, Mobile ASL and the Brookstone's X-Stand for iPad2?
Best,
Amy Cohen Efron