All,
Another short film written and directed by Ted Evans, from Great Britain. All in British Sign Language with voiceover, with open captions.
Click this image below, and it'll take you to the British Sign Language Broadcasting Trust (BSLBT) website. The short film is there.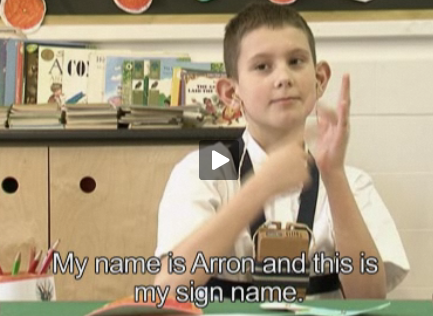 Synopsis
Starting in the 1980's, drama 'The End' follows 4 Deaf children over 60 years. After the introduction of a treatment aimed at eradicating deafness, the very survival of Deaf language and culture is at stake. Featuring stunning visual effects and an ensemble cast, 'The End' is a thought-provoking alternative vision of the future. This film is less than 25 minutes long.
The ending of the show is really a bone-chilling moment for me. Yes, it is a thought-provoking! If these medical professionals really want to see the end result like this, then I really have a hard time to express how I am feeling, except, I thought up of this quote:

"Life Imitates Art or Art Imitates Life?"
I suggest you to watch and share with your friends. Feel welcome to leave a comment here.
Best,
Amy Cohen Efron