All,
How. Did. We. Overlook This. Movie?
First of all, one of my friends who sent me an email about this movie which she rented from Netflix. She told me that this movie is not captioned and I was puzzled and thought maybe it was Alan Arkin's movie, "Heart is a Lonely Hunter", but I was wrong. It was a virtually unknown independent movie that was released one year ago. I told her that she needs to contact the production and distribution companies about captions.
Today, I was slumbering during my lazy Saturday afternoon flipping my tv remote and I saw the title, "Listen to Your Heart" on my cable. I clicked for description of this movie and it was the one which my friend was talking about. I decided to see this movie, and sure enough, it was captioned on the Lifetime Channel.
During the movie, I cringed throughout the movie. I was astonished that how could this movie had gone 'under the radar' among the Deaf Community? I grabbed my iPad2 and did some online research. Not even one deaf blogger or deaf-related forum discussing about this movie! We are usually vigilant for any deaf-related movies or television shows by making sure they are authentic, but not this one! I discovered that this movie was first released in October 2010, and it won a lot of awards from film festivals!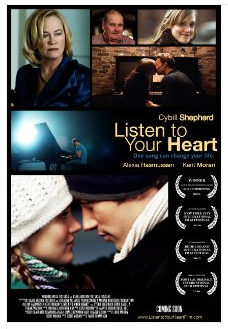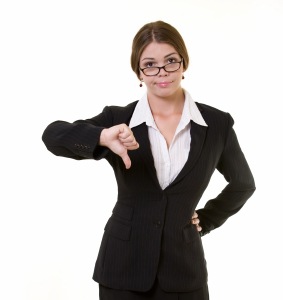 The storyline of this movie was basically:
It's love at first sight when Danny (Kent Moran) meets Ariana (Alexia Rasmussen), a wealthy hearing-impaired girl from Greenwich, CT who tragically cannot hear the music she inspires him to write. Ariana is torn between hanging onto the shelter her controlling mother (Cybill Shepherd) provides and fighting for a love that, if just given the chance, might just change her life. When tragedy strikes, determined that nothing can keep them apart, they must trust in the power of their love, and together discover just how important it is to "listen to your heart."
I checked Hulu.com for this movie, and it is not captioned. You can check IMdB here, and there is the Facebook page dedicating to this movie too.
How. Did. We. Overlook. This. Movie?
Alexia Rasmussen, a hearing actress for the role as Ariana, or "Sam" as her nickname. The character, Sam became deaf when she was young due to meningitis. Her mother (Cybill Shepherd) enrolled her in an oral school. Sam does not know any sign language and she does not use her speech to communicate. She has an uncanny lipreading skills which enables her to follow conversation.
Strike One!
That is the major misconception here. Only 30% of information can be understood from lipreading. Selecting a hearing actress, that is a big NO-NO! There was a reason why Rasmussen was chosen to act as Sam, and I found the answer on the Facebook page.

Listen to Your Heart Hey Andrea, we chose a hearing actress for several reasons. The main being that she had to be able to speak and "hear" by the end of the movie. I know it only seems like the last few minutes, but she is supposed to be hearing for a while. The movie also used to be longer and had different twists that required a hearing actress, and we thought that this role was a good challenge for an actress to show her abilities.
OMG! Oh. My. God. Plenty of Deaf actress out there who can do this role. Read this interview with Kent Moran on this website here. Enough to make my blood boil.
In this film, Sam's mom is a domineering mother and she overprotects her daughter. Sam's mother orders meals for her own daughter. Sam does not know how to drive.
Strike Two!
Wow, a great way to educate the public that Deaf people cannot order their own meals and we are unable to drive. We are totally dependent on parents. Thank you very much, dear producers/writers.
Danny, an struggling waiter met Sam for the first time at the restaurant and he fell in love at the first sight. He tried to give her his phone number. Two weeks later, Sam showed up at the restaurant. Danny learned that Sam is deaf. They exchanged e-mails. Danny told Sam that his mother's best friend is deaf, and he knows some fingerspelling. He fingerspelled his name. Love blossomed. Danny and Sam are signing. They are seeing each other.
Mommy was unhappy. She tries to interfere their relationship by sending emails under pretenses and blocks Danny on Facebook. She even blocked snail mails written by Danny. She basically controls Sam. She even arranged a date for Sam with an arrogant guy from another wealthy family. That guy ended up sexually assaulting Sam. No communication, except Mommy blames her for 'embarrassing' her.
Thank you so much for enlightenment.
Sam and her best friend, Nicole tried to trick Mommy Dearest that they can go into the city to hang out, so that they can meet Danny. Mommy figured that out and snatched Sam from this opportunity.
There are so many more examples on this movie that I cannot even stand writing about this. Danny is dying of brain cancer, and Sam wants to get a cochlear implant. Oh, at the end of this movie, Sam is able to hear and speak as well. Even worse, Sam enrolled in a prestigious music school to follow her heart that she can pursue her musical career. Wow, that is a miracle! Deaf people can hear!
Producers, thank you so much for enlightenment. Congratulations, you have set us back several years by stereotyping us, as isolated, lonely, dependent and helpless deaf people who needs Mommy's protection and getting cochlear implant to hear and speak again. Miracle, indeed.
How. Did. We. Overlook. This. Damned. Movie?
Boo, hiss, raspberries and jeers!
Strike THREE! You're OUT!"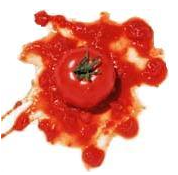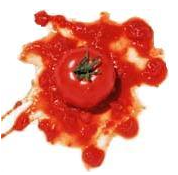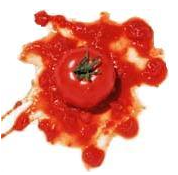 Amy Cohen Efron