All,
I went to Apple's store and purchased a brand-new 16gb iPad! It is a beautifully designed device, visually appealing and easy to use.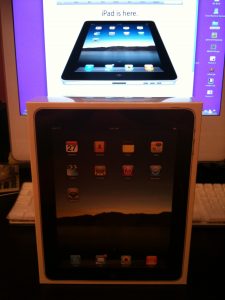 I tweaked the settings, to make sure that closed captioning is on for all videos. Then I decided to view YouTube's "My Deaf Family" and guess what?
There are NO automated captions available!
Watch the video demonstration below:
[kml_flashembed movie="http://www.youtube.com/v/Omnxv8MuSrE" width="425" height="350" wmode="transparent" /]
It may be the iPad's OS system which prevented viewing automated captions from YouTube. Contact YouTube and Apple to fix this problem. This needs to be fixed ASAP!