All,
Marlee Matlin produced a new "reality" show of a family, consists of Deaf parents with their hearing and deaf children! It is called, "My Deaf Family."
Leslie Firl and Bridgetta Bourne-Firl are the parents, with their wonderful children, Jared (15 years old- Hearing), Gideon (12 years old – Deaf), Sabrina (6 years old – Deaf), and Elijah (3 years old – Hearing). These children are also called as CODAs. For the readers who don't know what CODAs stands for, and it is Children of Deaf Adults.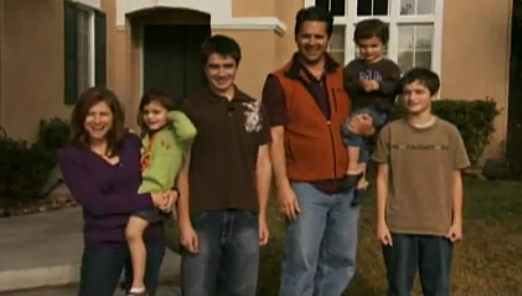 This is our first "reality" show dedicated to the Firl family in a very positive way, entertaining and educational for all of us. Just like the popular TV show on The Learning Channel called, "Little People, Big World" with the Roloffs.
According to the Twitter posts from Marlee Matlin, that this pilot show was presented before three major networks (including cable networks) and they rejected the pilot.
I am dumbfounded.
Why The Learning Channel network has THREE different reality shows focusing on the Little People of America? These three shows, "Little People, Big World", "The Little Couple", and the most recent one, "Our Little Life."


These shows are extremely fascinating because I found that there are a lot of issues which are very similar to the Deaf people. Little People are fighting against prejudice, discrimination, ridicule, and ignorance, just like we, Deaf people deal with this every single day. These shows are very educational to the general public with a specific goal that these Little People are just like people! Except they are just Little!
We, Deaf people are just like people, Except we are just Deaf!
Please go to YouTube and watch this show. Tweet about it. Forward to all of your friends! Make sure your friends' friends and families watch them. It comes with captions and voice-over.
[kml_flashembed movie="http://www.youtube.com/v/P-Gc85nQK8w" width="425" height="350" wmode="transparent" /]
Congratulations, the Firl Family and Marlee Matlin for making this show possible. Especially the Firl Family who are willing to reveal their private lives to the public. Marlee, thank you for your energy and commitment to make this project happen!
Best,
Amy Cohen Efron