Hello Everyone,
I wanted to share this great news with you all. I have decided to sign up iReport yesterday with hopes that my video will reach out to the larger audience to learn about the problems we face everyday.

I am on the top news as "iReport: Deaf woman calls for captions on the iPad" Go click on the image below.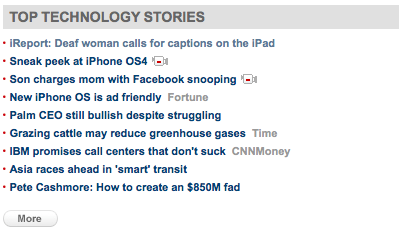 So far it has 862 views in about an hour! I hope this will make a difference!
Best,
Amy Cohen Efron