All,
Wiping my tears… catching my breath here.
History re-visited!
Edward Miner Gallaudet must be beaming with pride!
Edward Miner Gallaudet is a child of Deaf mother, Sophia Fowler Gallaudet, and hearing father, Thomas Hopkins Gallaudet.
E.M. Gallaudet was the first president of Gallaudet University,  also known as Gallaudet College established in 1864.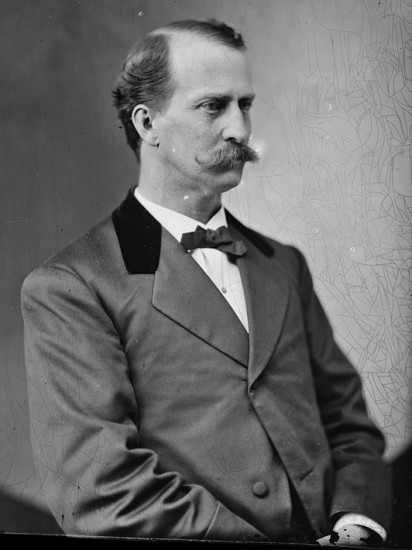 Then, 152 years later,
Roberta "Bobbi" Cordano, is a child of Deaf parents, Waldo T. and Margaret Jean Cordano who graduated from Gallaudet University.
"Bobbi" Cordano is Gallaudet University's 11th president starting on January 1, 2016.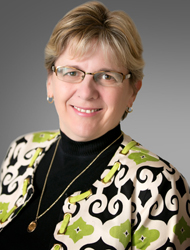 Cordano, in behalf of Gallaudet University, released the position statement about American Sign Language and early language acquisition to dispel the myths that was perpetuated by Meredith Sugar, Esq., President of Alexander Graham Bell Association of the Deaf and Hard of Hearing.
President Cordano's Statement, click here.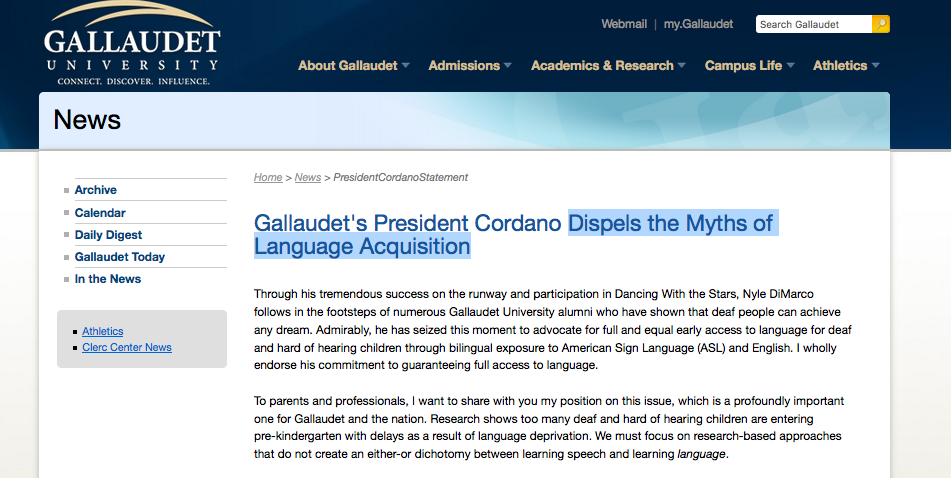 The best part of her statement is:
THE FUTURE IS HERE
We are at a new juncture in history, in which the critical mass of scientific discoveries allows us to state conclusively that there is no need to choose between languages – it is better to choose both languages. We now know that the need for ASL has not decreased, but is greater and more urgent than ever in order for deaf children to gain all possible biological, cognitive, and language advantages. Offering a deaf child both ASL and English, spoken and written, is the greatest gift anyone can give to that child, to the child's family, and to our world.
No more THE GREATEST IRONY!
I WANT BOTH!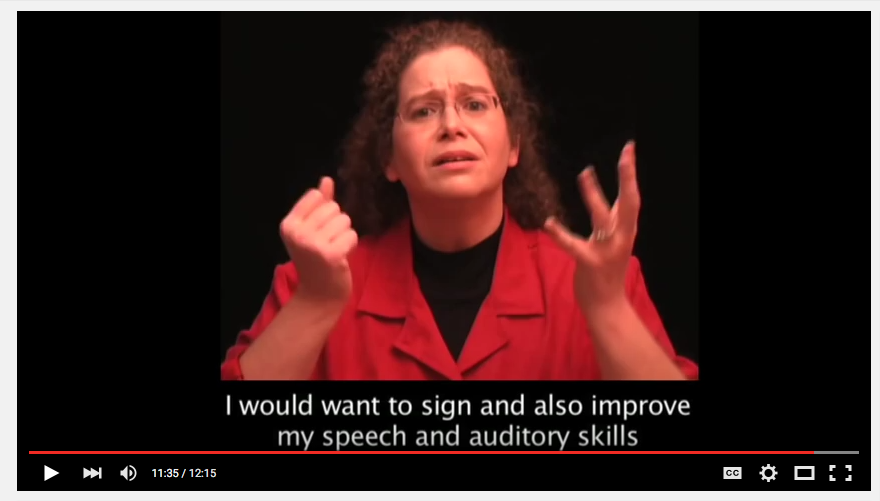 Thank you from the bottom of my heart, President Cordano.
This is the best day of my life to witness this profound historical moment for me.
Best,
Amy Cohen Efron